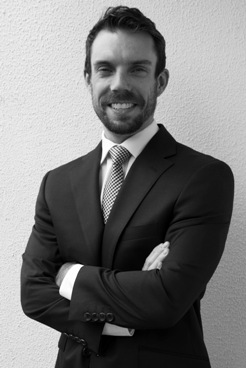 Department:

Business Valuation & Advisory

Email:

cameron.braid@intelekbva.com

Phone:

+61 2 8006 8200

Mobile:

+61 410 052 901
Cameron is a co-founder and partner of InteleK, and a quality valuation generalist performing numerous, successful SME valuations across Australia and the United States. Cameron has delivered timely results for clients across tax compliance, pre-litigation and strategic planning valuation matters. Industry agnostic but with a particular focus on service-based businesses, having a quality understanding of the situational landscape, Cameron can identify the areas of risk exposure to clients and help mitigate them through proper application of valuation framework, approaches and methods.
Prior to InteleK and business valuations, Cameron successfully led small to medium sized organizations in Australia as General Manager and as an Independent Consultant. Completing business transformations from growth acceleration programs to business turnarounds through restructures and sustainability improvements. Cameron holds a Master of Business Administration from the University of Southern Queensland Australia, with specializations in Corporate Finance and International Business, graduating with distinction.
Cameron has the goal to deliver risk mitigation and valuation knowledge to his clients, not just the valuation number.
"Ultimately the only metric that matters is your business' value. It needs consistent attention and care to reach its potential."

Cameron Braid