Department:

Business Valuations & Advisory

Email:

andrew.mackson@intelekbva.com

Phone:

+61 2 8006 8200

Mobile:

+61 481 813 115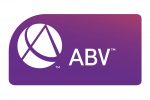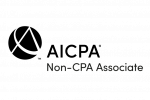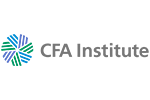 Andrew Co-founded InteleK and has broad experience across valuation, wealth management, ECM & DCM and privately-held businesses across the US,  Australia & Colombia. Andrew specializes in valuing privately held/illiquid businesses of all sizes, with a focus on developing highly defensible opinions of value for purposes such as gift & estate tax, proposed business transactions and disputes involving business value. Andrew holds both the Chartered Financial Analyst (CFA®) designation from the CFA Institute and the Accredited in Business Valuation (ABV®) designation from the American Institute of Certified Public Accountants. Andrew graduated from the University of Queensland (Australia) with duel Bachelors of Commerce & Economics (distinction average), tutoring economics & finance courses for the University for the majority of his studies. Prior to InteleK, Andrew worked for Swiss Bank UBS (Sydney, Australia) across both Equity Research and Wealth Management, being involved in the facilitation and selling of both UBS Investment Bank and third-party led ECM & DCM transactions to the 100+ UBS Wealth Management client advisor base. Andrew was involved in over 70 transactions, across both DCM (listed hybrids and OTC debt for transactions raising $20.2bn) and ECM (block trades, placements, entitlements & IPOs for transactions raising $30.9bn). Subsequentially, Andrew purchased a tourism business in Colombia in January 2018, overhauling this asset, before executing its sale in September 2020, providing Andrew with firsthand business and transactional experience in a unique cultural and linguistic environment, through a challenging COVID-19 period.
"Valuation is both art and science, ultimately leading to an opinion of value. So choose very wisely with whom you select to identify and defend that opinion…"
Andrew Mackson