Minnesota – Minneapolis, and St. Paul Business Valuations
Minnesota – Minneapolis, and St. Paul Business Valuations
InteleK Business Valuations & Advisory is a full service business valuation firm servicing the state of Minnesota. Our accredited appraisers are well versed in the nuances of industry and business across the state of 10,000 lakes and the Mall of America.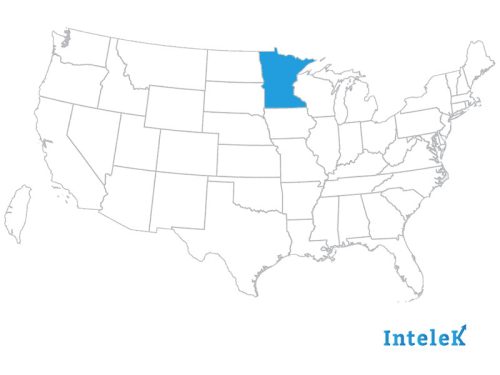 Business Valuation by InteleK
InteleK's success is built on reducing risk that business owners face when a business valuation is required. Risk is everywhere as the consequences of improper and incorrect valuation can mean incorrect taxation, overpayment or under received in litigation and/or transactions, and risk of audits and investigation from regulatory authorities, such as the IRS, DOL, SEC. We solve this problem through our state-of-the-art valuation processes, that are built from both a sophisticated legal and financial perspective, based on robust, well-established methodologies that are customized for each case.
This mission to minimize risk for our clients has been developed and refined over decades of combined experience by our credentialed business appraisal experts, where they hold credentials such as:
Chartered Financial Analyst (CFA®) designation from the CFA Institute;
Accredited Senior Appraiser (ASA®) designation from the American Society of Appraisers;
Accredited in Business Valuation (ABV®) designation from the American Institute of Certified Public Accountants,
Master of Business Administration (MBA);
Chartered Alternative Investment Analyst (CAIA®) designation from the CAIA Association; and
Professional Risk Manager (PRM) designation from the PRM International Association. 
The valuation purposes we specialize in are but not limited to estate planning, strategic / exit planning, transactions, ESOPs, complex financial instruments, fairness opinions, tax compliance, financial reporting and portfolio valuation. Full list found here. We work with business owners and their advisors, such as accountants, attorneys, financial advisors, outsourced CFOs and various other consultants.
We pride ourselves on our ability to deliver highly defensible opinions of value that do two things, empowers the business owner and their advisors to make more informed decisions and or significantly reducing their risk of negative outcomes as a result of external scrutiny of the valuation report.
See some recent case studies here.
Minnesota – Minneapolis, and St. Paul Business Profile
Minnesota, also known as the North Star State, is known for its vibrant culture and outdoor recreation. The state has a rich history of music, arts, and theater, and is home to a number of iconic landmarks such as the Mall of America and the Boundary Waters Canoe Area Wilderness.
The economy of Minnesota is diversified and is driven by a mix of industries, with healthcare being the largest contributor, followed by finance, manufacturing, and retail. The state is home to a number of Fortune 500 companies such as Target, UnitedHealth Group, and 3M. Small businesses in the state range from family-owned restaurants to high-tech startups.
According to the U.S. Bureau of Economic Analysis, Minnesota's GDP grew by 2.2% in 2020, which was above the national average. The state has a relatively low unemployment rate and a higher per capita income compared to other states, which has led to a higher standard of living for its residents.
One of the biggest challenges facing Minnesota's economy is the need for workforce development, particularly in light of the rapidly changing demands of the labor market. The state has taken steps to address this issue by investing in programs to support training and education, as well as initiatives to attract and retain talent.
Regardless of where your business life cycle is at, the successes or challenges you face, we are committed to supporting the private business sector via defensible valuations delivered with speed and education, helping businesses grow and thrive in this vibrant market.
Business Valuation – Certified and Non-Certified Valuation Reports for Minnesota – Minneapolis, and St. Paul
InteleK has designed their valuation reports to the specific requirements of the various valuation purposes and associated levels of review risk. Each valuation report is customized for the individual case factors, there are no cookie cutter reports by InteleK as this only increases the risk to the client.
InteleK's three main valuation product types are:
Detailed Appraisal Report – Certified, complete with all justification, support and citations for when external scrutiny is at its highest.
Summary Appraisal Report – Certified, less detailed justification to suit the specific situation and external scrutiny.
Indicative Appraisal – Non-Certified, extensive financial modelling appendices, built on the same robust methodology processes.
More report details can be found here.
All report formats include a discussion with the accredited appraiser where the final value is explained, providing insightful knowledge on how it was derived, the key value drivers and associated risks. For more specifics on the valuation report best suited to your needs, reach out to one of InteleK's accredited appraisers.
our team
Meet InteleK's Leaders